Aerial photos of Meigs Airfield and Burnham Harbor
Memories of what used to be Meigs,
and the view of how Northerly Island looks without a runway.

(click on the photos to see them bigger or to buy enlargements)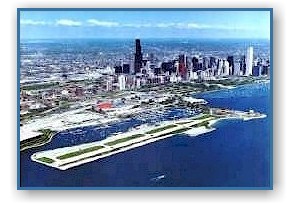 Meigs 1997
This is an exceptionally beautiful
photo enlarged.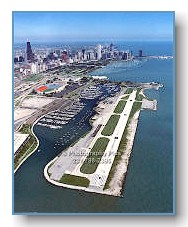 Meigs 1998
This one shows the Burnham Harbor docks as they are today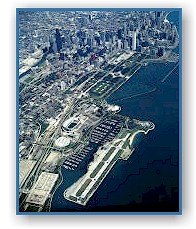 Showing the beginning of the end!
X's in the runway July 2003

DON'T LET YOUR MEMORIES
SLIP AWAY ALONG WITH
THE RUNWAY
Memories can live on,
framed on your wall
Click on the photos to purchase!!!