Aerial Photo Memories of Chicago's Meigs Airfield on Northerly Island
click on the photos to see options for ordering
Any of these aerial photos of Meigs Field would look spectacular on your wall!
Click on the photos for more information and to order.
DON'T LET YOUR MEMORIES SLIP AWAY ALONG WITH THE RUNWAY!

Memories can live on, framed on your wall!

Click on the photos to see them larger and to order.

Another beautiful 1997 Meigs Field one for your wall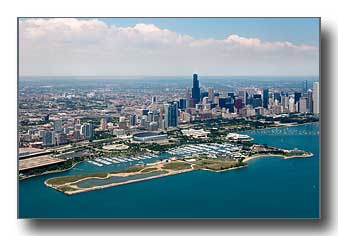 How Northerly Island and Burnham Harbor looked in 2015